Skip to main content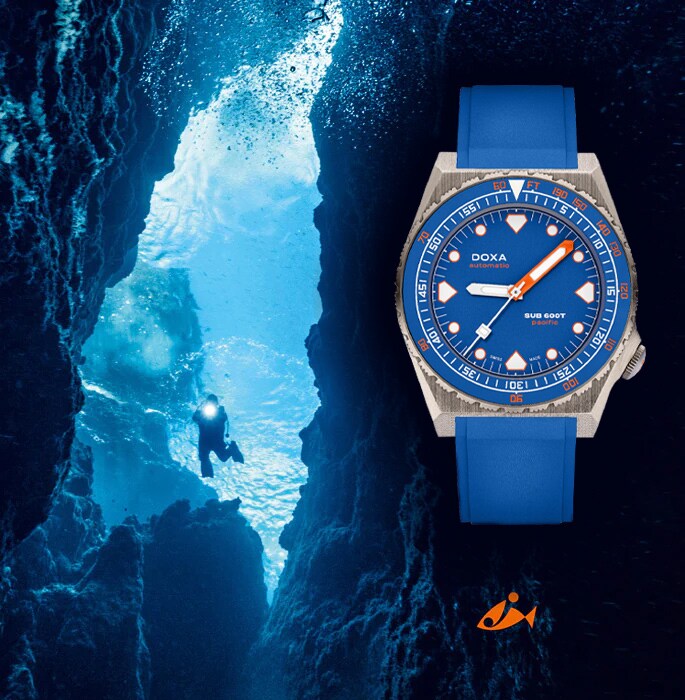 SUB 600T Pacific
The SUB 600T was first released in the 80s. Today, more than 40 years later, DOXA pays tribute to this milestone model with a Limited Edition SUB 600T 'pacific' – for the first time in titanium. Only 200 numbered pieces will be made.
Discover The Watch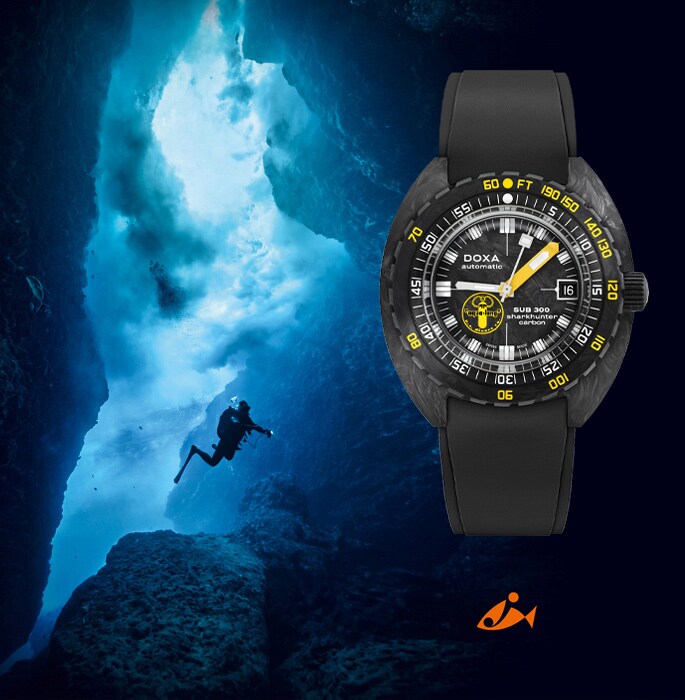 View by Category
Swipe through and view Doxa watches.
Collections
Explore Doxa's diverse range of exceptional timepieces, all available to purchase at Watches of Switzerland.
Highlights
Discover the latest and greatest from Doxa.
View All Doxa
Your call to adventure - Doxa Watches
DOXA SUB represents the diving watch benchmark across generations of divers and adventurers the world over. The watches have greatly contributed to sport and professional diver safety thanks to the many technical innovations they introduced.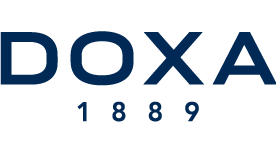 Doxa Watches
The symbol of your call to adventure? A Doxa watch. The timekeeper for your journey to every new frontier and beyond. Doxa was born in Le Locle in the heart of swiss watchmaking. Since 1889, our savoir-faire is tightly interwoven with tradition and ongoing expertise. Among the many milestones, Doxa was in 1967 the first brand to introduce the first diver's watch available to the general public, featuring a unidirectional rotating bezel to monitor dive time and ensure a safe no-decompression ascent back to the surface. With radical innovations, the DOXA SUB became an easily recognizable legend with the hallmark orange dial. Today, DOXA Watches remains faithful to the principle established over a hundred and thirty years ago: to produce high quality watches at affordable prices. The "DOXA SUB" designation stands for some of the most iconic diver's watches in watchmaking history. And the legend lives on. #YourCallToAdventure