Skip to main content
First Look
TAG Heuer Aquaracer Professional 1000 Superdiver – Born to Master the Depths
By Elsie Flynn
6 Minute Read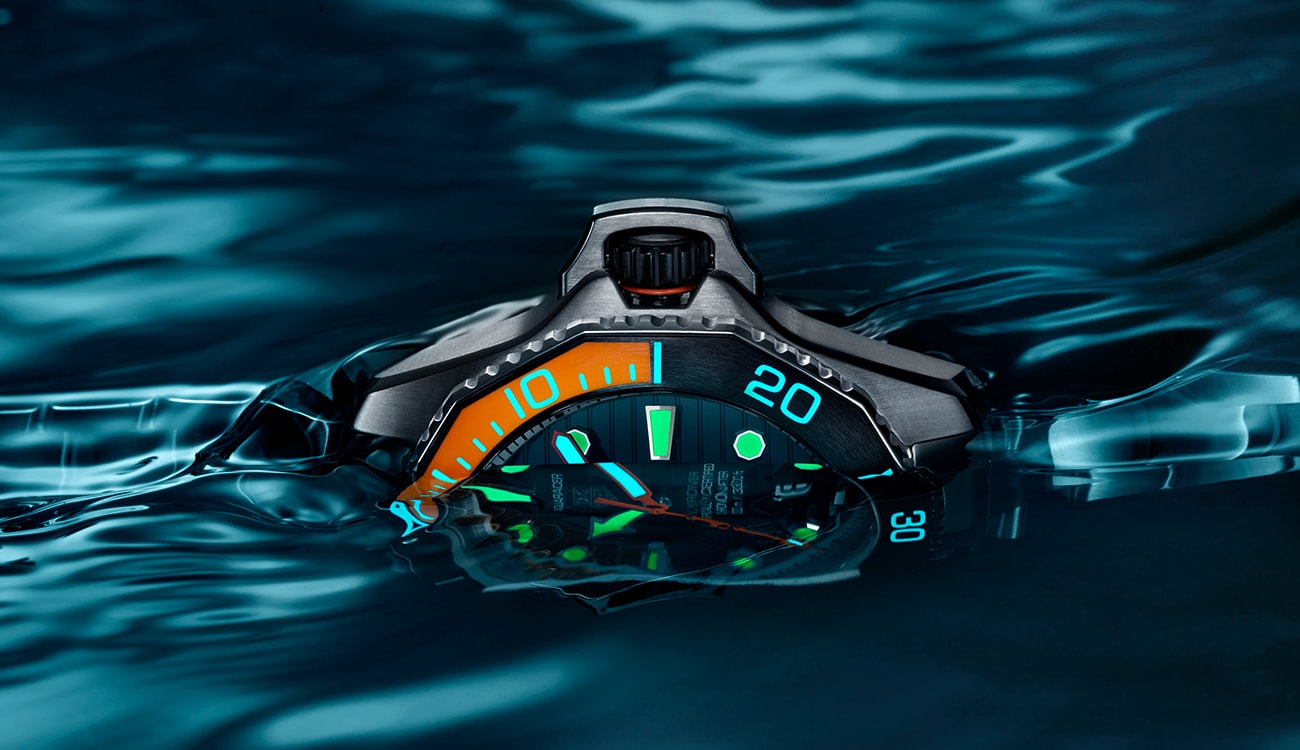 1000 meters. One kilometer. 0.62 of a mile. For the average walker, this distance is next to nothing. Google estimates it would take just 10 minutes to walk.
When you take this very same distance and plunge it into the sea, however, 1000 meters down becomes a whole different story. One that the average leisure center swimmer would find incredibly difficult to wrap their head around.
So, it's apt to put just how deep one kilometer is in context: it would be the same as traveling down the length of the Three Sisters Falls, and about three times the height of the Eiffel Tower. In short: it's a long, long way down.
If it seems unfeasible that a human could find themselves scubadiving 1000m deep in the sea, then that's because it is: the freediving record was set in 2007 by a man named Herbert Nitsch - nicknamed the "deepest man on earth" – as he ventured around 214m down into the sea in Spetses, Greece.
And yet some of the most intense, deep-dive watches are resistant to a water pressure of 1000m/100 bars. Herbert Nitsch completed a world-beating dive, but it was one 786 meters short of the maximum 1000m depth a deep-diving watch could withstand pressure to.
You might ask, then, why would any luxury watch brand work to boast a water resistance of up to 1000 meters? Simply, an extraordinary water resistance demonstrates a tough watch. One that can endure anything thrown at it – in the sea, or on land.
And the new TAG Heuer Aquaracer Professional 1000 Superdiver is certainly tough. It meets the most demanding of diving standards.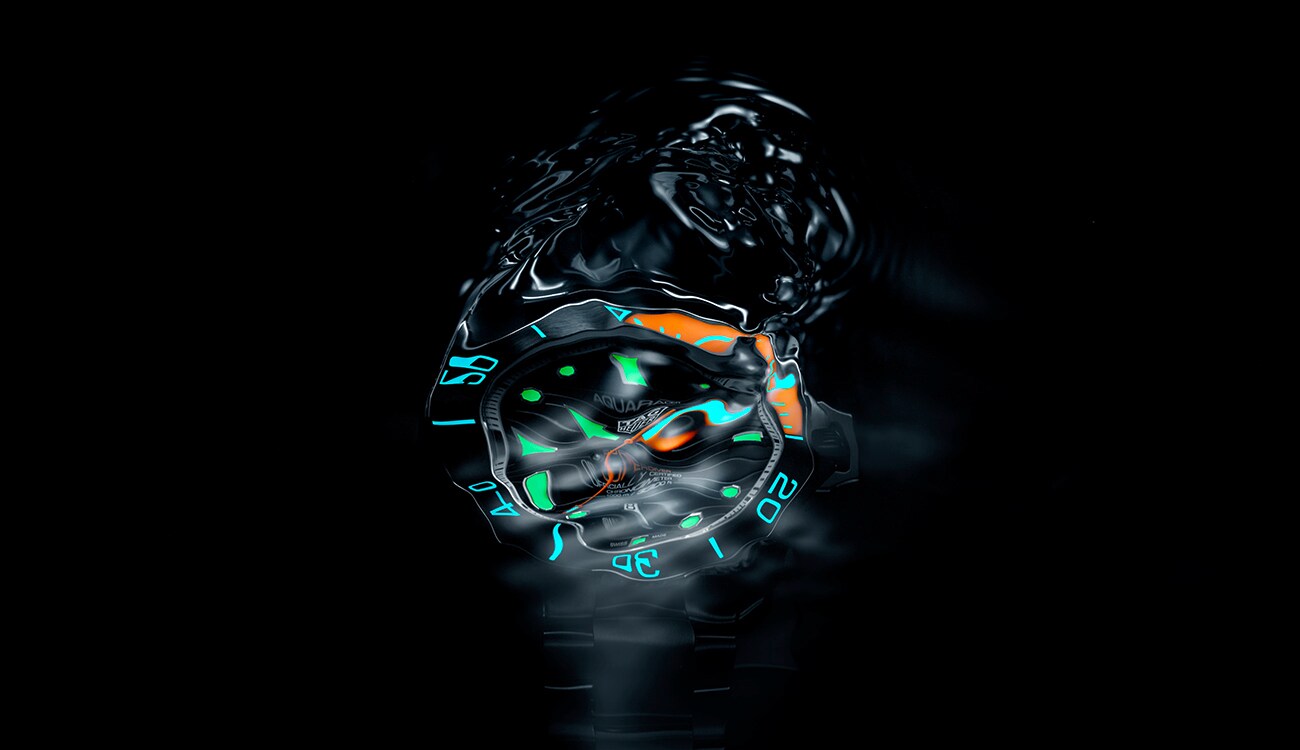 THE ORIGINAL TAG HEUER DIVER
Launched in 1982, the original 1000m Diver was a pioneer of its time with a large 41.5 mm case and crown positioned at 4 o'clock to improve ergonomics. This 2022, with the launch of the Aquaracer Professional 1000 Superdiver, TAG Heuer continues the legacy and celebrates 40 years of its presence on the dive watch market.
An extreme watch, made for the extreme diver. The TAG Heuer Aquaracer Professional 1000 Superdiver is a timepiece with exceptional performance.
THE ULTIMATE LUXURY DIVE WATCH
A timepiece born for the deep – and every inch of the watch has been considered to make it TAG Heuer's most reliable and durable dive watch yet.
The dial is brushed in black sunray and detailed with the familiar grooved decoration of the Aquaracer series. Orange – the color of maritime safety – dominates the hours and minute markers alongside a large inset of Superluminova to guarantee legibility in deep waters, whilst the 45mm case engineered with grade 5 titanium aids durability and keeps it light on the wrist.
A quarter of the ceramic bezel is also brushed in orange, highlighting the portion most often used for timing decompression stops, and the timepiece is fitted with special helium escape valve to enable gas to be released from within the case.

The movement is a key highlight of this timepiece, and the new model represents an important milestone for TAG Heuer: it is the first timepiece from the brand utilizing calibre TH30-00 produced by Kenissi Manufacture SA, one of the most highly regarded movement manufacturers in the world. It marks the start of a long-term collaboration between TAG Heuer and Kenissi, two companies sharing the same values of quality and excellence at the service of high-end watchmaking.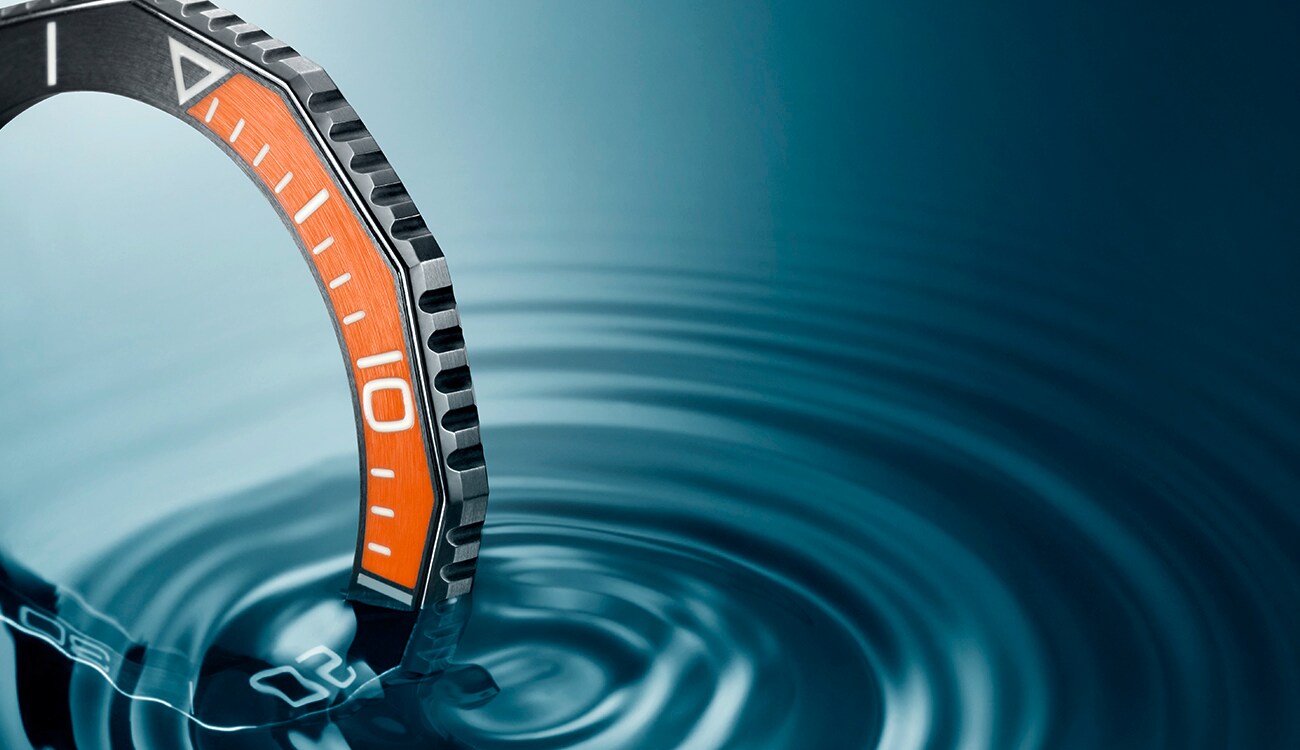 The fine craftmanship of this diving watch ensures that the TAG Heuer Aquaracer Professional 1000 Superdiver has received, on top of the classic accreditations, ISO 6425:2018 certification for saturation divers' watches. An extremely rare accreditation among dive watches.
With water resistance up to 1000 meters, this timepiece is robust, sporty and made to resist extreme pressures. But at just 15.75mm thickness, the TAG Heuer Aquaracer Superdiver still breathes elegance and wearability beyond the seawalls.
So you can be sure that, with this timepiece on your wrist, you can handle anything life throws at you.
TAG Heuer has been developing bold and innovative luxury tool watches for over 40 years, and the Aquaracer Professional 1000 Superdiver is the essence of our unique expertise in this area. This super dive watch joins the entirely reimagined Aquaracer Professional 300 collection launched last year, which now comprises 11 models. We are delighted to launch our latest TAG Heuer Aquaracer at the new edition of Watches and Wonders. It is a watch capable of overcoming all challenges. Frédéric Arnault, CEO of TAG Heuer
The TAG Heuer Aquaracer Professional 1000 Superdiver is available now at Watches of Switzerland, and you can explore more from TAG Heuer heer. Super, indeed.
Back To Top